One Body (ISSN: 1065-8351) is a quarterly 24-page magazine published by Peace on Earth Ministries, Joplin Missouri. Founded in 1984.

Founder: Don DeWelt (1919-1991)
Editor: Victor Knowles
Associate Editor: Dru Ashwell
Staff Writers: Rick Cherok, Chris DeWelt, Jimmy Hurd,
Boyce Mouton, William E. Paul, Marvin Phillips
Subscription Director: Lincoln V. Knowles

Subscription: USA, $20.00 annually
Canada and Mexico, $20 (payable in advance in US currency only)
Foreign countries, $24 (payable in advance in US currency only)
Back Issues, $5 each

Mailing address: Peace on Earth Ministries, POB 275, Joplin, MO 64802-0275


"One Body has been a breath of God's Spirit . . . calling for the unity of the Spirit in the bond of peace. No publication in our movement has had more influence on the hearts and minds of people to move them to see the foundational truth of the unity of Christ's church than One Body." ~ Douglas A. Foster, Abilene, TX

"You have consistently called God's people to honor the slogan, 'In doctrine, unity; in opinions, liberty; in all things, love.' I thank you for the part your excellent publication has played in our progress." ~ Bob Russell, Louisville, KY

"When the Lord's revealing fire shows all work for what it is, the paper and enamel and ink of magazines may not withstand the heat, but One Body's impact on the world will stand because it has been built on the foundation of Christ." ~ Greg Taylor, Tulsa, OK



Click here to subscribe online - 1 year for $20.

Click here to give someone a gift subscription- 1 year for $15.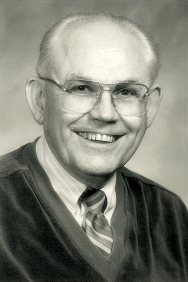 Don DeWelt (1919-1991)Founder, ONE BODY.